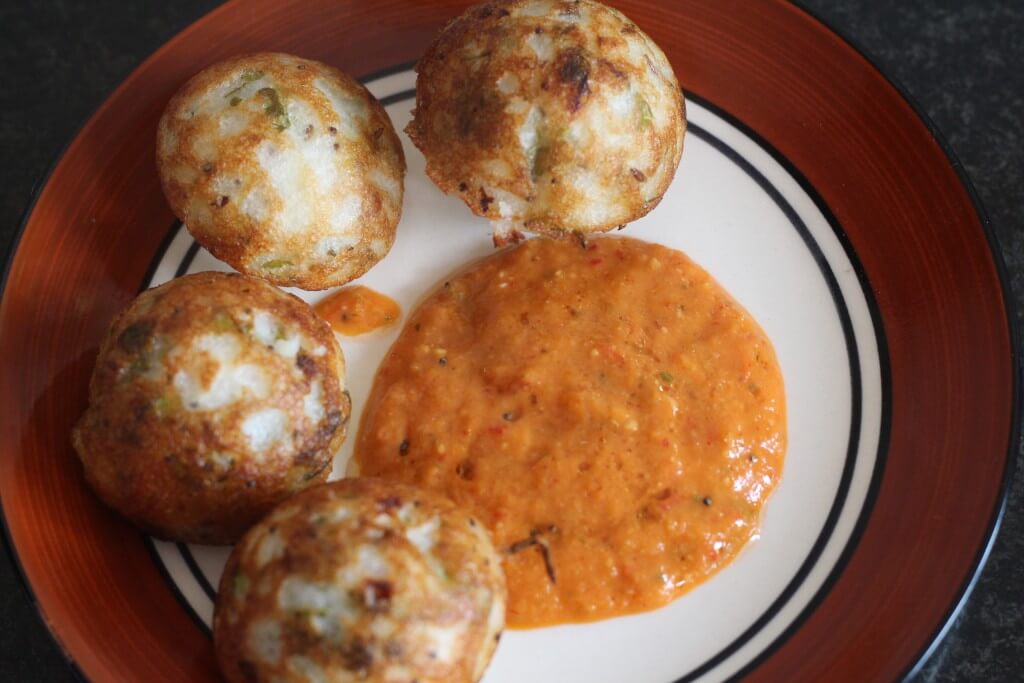 When I was a kid the only thing my mom made in these paniyaram pans were the unniyappams. But thankfully, this pan is the Indian waffle maker for moms. You can pour in a lot of batters and create a whole range of wonderful snacks for your kiddo. This pan will be featured in many posts to come. What I like about this pan is the perfect round shape it lends to anything that's made in it. It has this perfect size that is easy for kids to grab and eat. For today's paniyaram I have used dosa batter with some tempering. You can grind your own batter. I used ready made one because it is easily available here in Bangalore. Little miss sunshine insists on having chutney so I made her an easy tomato chutney as well. If I am lucky she eats 4 of these and she prefers them over idli and dosa. And on days when I am tired and Sarah is fussy I do this. It's food for me as well :)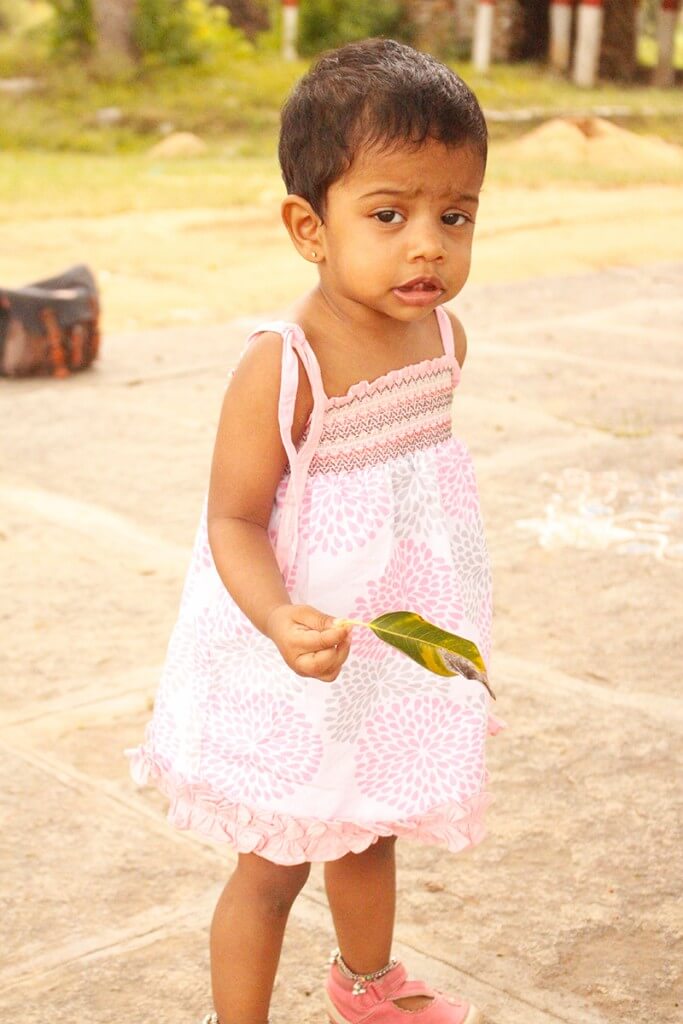 Ingredients for Kuzhi Paniyaram
Idli batter- 2 cups
Salt- to taste
Onion – 1
Curry leaves- 4
Mustard seeds- 1/4 tsp
Cumin seeds- 1 tsp
Chopped coriander leaves- 2 tsp
Urad dal- 1 tsp
Oil- for frying and tempering as required
Directions
Prepare a tempering first. For this heat oil in a pan and add the mustard seeds and cumin seeds. Once the mustard splutters, add the urad dal, chopped onionsand curry leaves. Saute till the onions brown. In a bowl whisk the idli batter with salt once the tempering is ready add it to this batter with some freshly chopped coriander leaves. Heat the paniyaram pans with oil in each depression. Add a spoonful of batter when the pan is sizzling hot and cook the paddus over low flame covered with a lid. You need not flip them over which is why you cover and cook.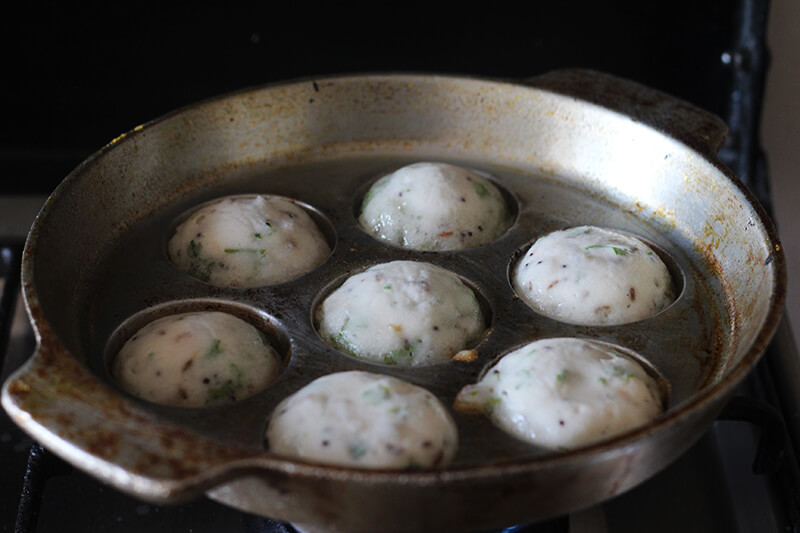 Once the bottom side of the paddu is golden take them off and serve them hot with chutney.
Note: If you plan to make the idli batter on your own, soak 1 cup raw rice with 1/2 cup urad dal and a pinch of fenugreek seeds for 3 -6 hours. Grind them together later and let the batter ferment overnight and you have your idli batter.
And for the chutney. Saute one onion sliced with 1 tomato diced and some curry leaves. Add some split urad dal, pinch of turmeric, asafoetida and salt. When the ingredients cool down grind them to a fine paste with some chopped coriander leaves. That's the chutney for Sarah's paniyarams, idlis and dosa.