The sound of the waves still resonate in my ears, though it's sometimes a bit intimidating in the night, but it's simply blissful to look at the waves crashing into the beach during the day. There's something about waves and beaches that's fascinating but at the same time difficult to express in words. Beach n Bay Homestay, puts you in similar pleasant predicament; because you are not sure what you like the most here. Is it the location of the property, where the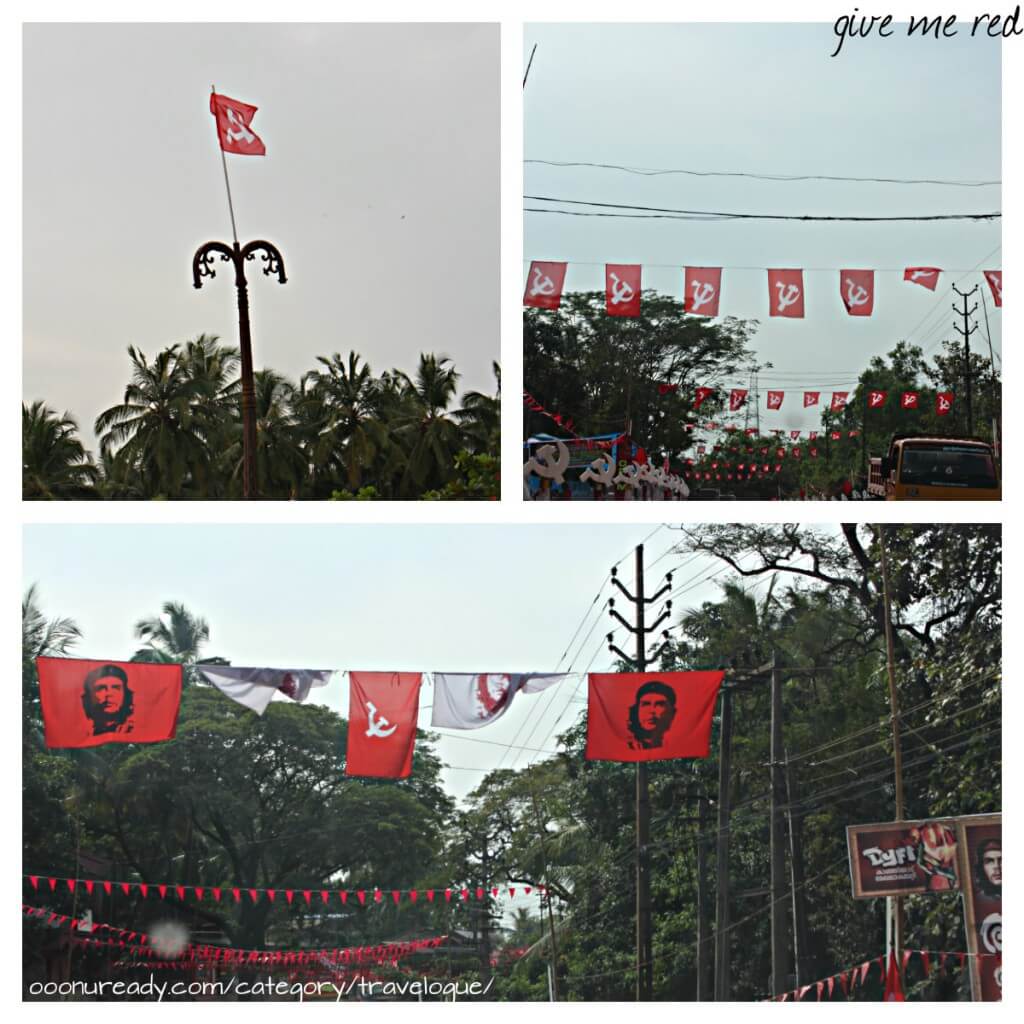 front veranda gives an uninterrupted view of the beach. Or is it the hospitality and warmth of the owner of the property, Mr. Sashi . Or more likely is it the beach itself, isolated from the main road, accessed through small winding roads, mostly by private vehicles, making it difficult to be besieged by the general public.
Our travel to Kannur was eventless, other than the 4am start from Bangalore; the first time ever despite having Manno bhai arriving from Mumbai just around midnight. There are two ways one can reach Kannur from Bangalore. The BGL > Mysore >Gonikoppal>Iritty> Kannur route or the BGL > Mysore >Wayanad> Kannur route. We took the Iritty route as we had been to Wayanad recently and wanted to try something different. Actually we wanted to try some Coorgi breakfast on this route. But unfortunately we stopped at Café Coorg (Café County before), which is just before Hunsur town, and found the place disappointing and our moods spoiled. The ambience was a copy paste of café coffee day but the food on offer was not even close to what the sagars and darshinis offer in Bangalore. The change in management of the place had not really worked. There were not enough staff and even though they were just serving dosas, (idli finished as we were about to order, and guess what, it was just 8 am on a Saturday morning) it took ages to come. My suggestion is to pack something from the nearest CCD, if you cannot from home. If our breakfast was tasteless then the road after Anechowkur checkpost was a torture. It was a topless road akin to a dust bowl. Even though our bodies rattled for twenty minutes, our spirits were not shaken. The subsequent ghat section inside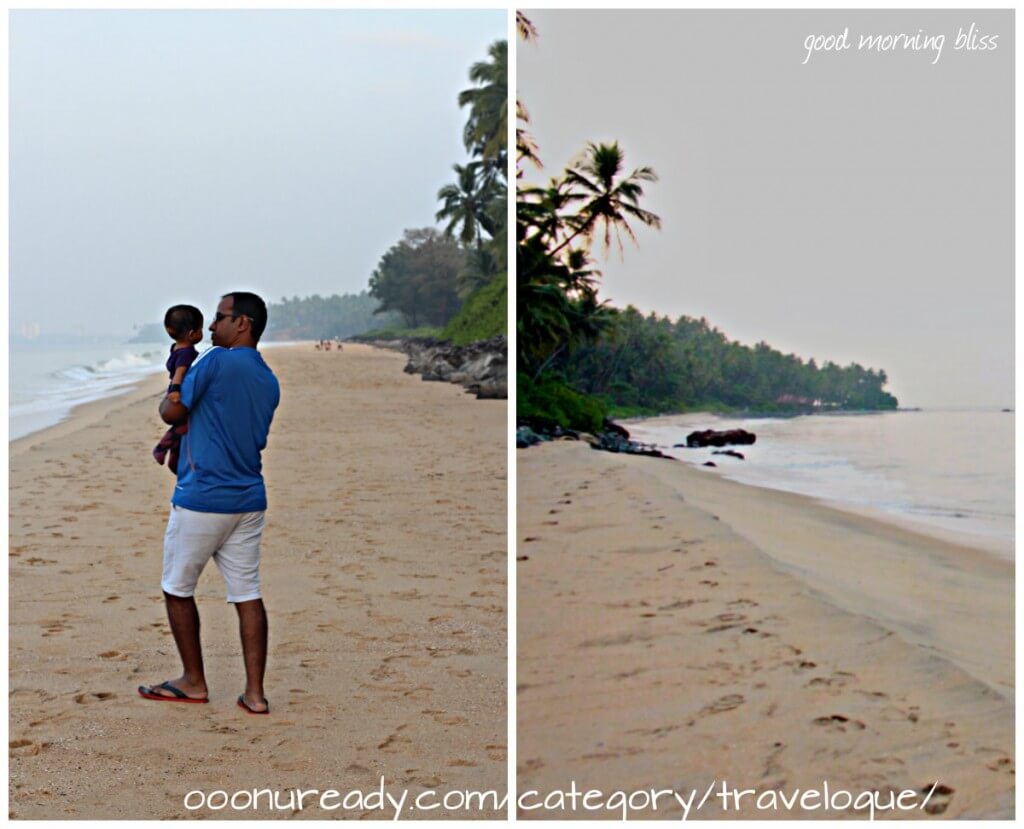 Brahmagiri sanctuary though gave wifey butterflies in the stomach, we still look forward to doing it again during the monsoons. There is something about an onward journey that we can take on anything the road can throw on us. Maybe this one time, it's was the destination, and not the journey. But one remarkable sight, just after the ghat section, took our hearts away. We saw a huge kaleidoscope of butterflies, just on the corner of the road, sitting on a wet patch on land. We had never seen so many butterflies in one shot. They would fly in circles the moment anybody came close by and then rest again on the ground nearby. Our little one went crazy seeing the butterflies and even though we wondered at the site of the butterflies, our hearts melted at seeing Sarah laugh her heart out.
All our travel fatigue and discontent turned into joy the moment we arrived at the homestay – Kannur Beach n Bay. The property is located at Kizhunna beach and so close to the shore that you can walk into it in your undies, albeit the perimeter wall…… which saves the property from drowning during high tides. The structure of the homestay is a semi traditional Kerala style construction, with low height four partition doors, pseudo tiled roof, a sit out around the perimeter of the house with lazy chairs and the various traditional style cupboards and sideboards adding to the character of the rooms. There are three rooms on the ground floor, which are all connected to each other and can be utilized comfortably by a large family if needed. The rooms are just adequate for couples but add a couple of children and the family will feel squeezed. The best room is the one on the first floor, with an elevate view of the beach and has a bigger sit out and a more private feel to it.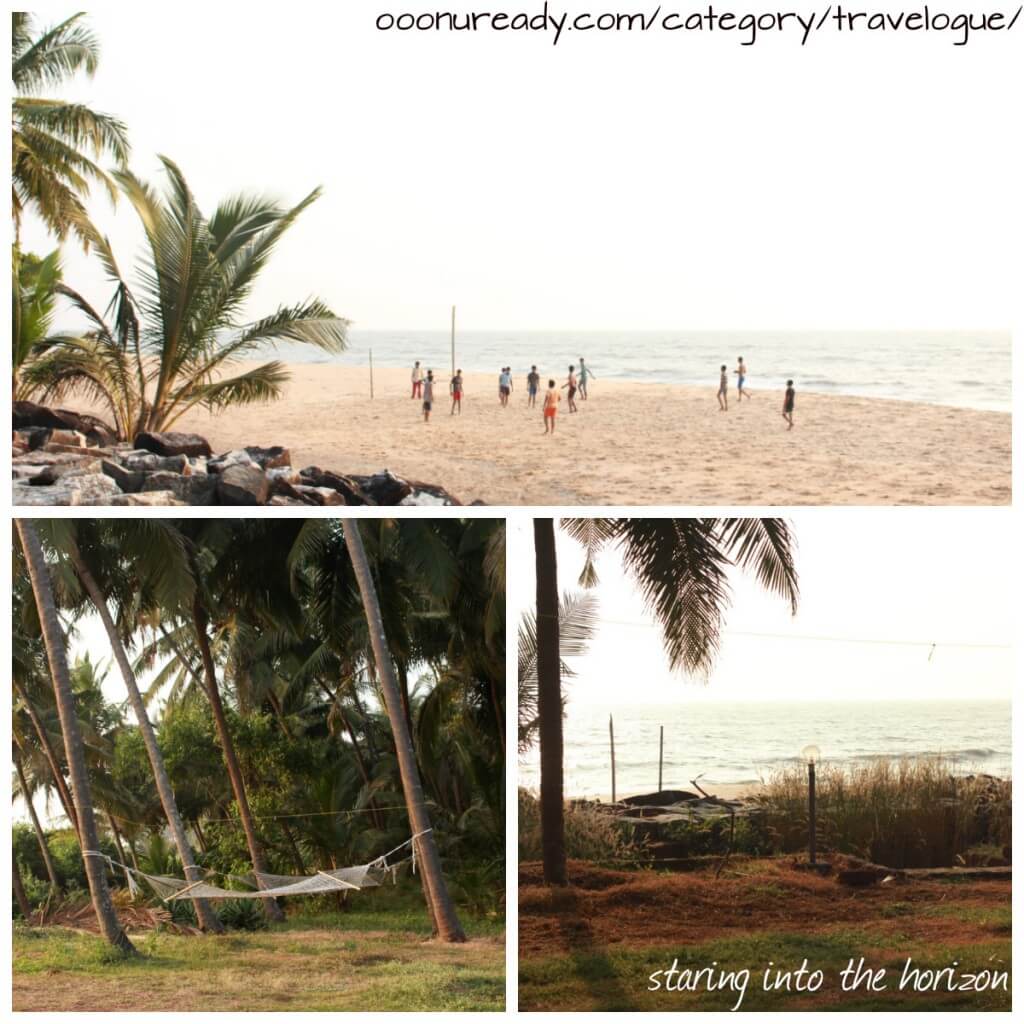 The next best is the center room on the ground floor, with the main door opening to the view of the beach. You could lie on the bed in this room and hope Halle Berry walks out the beach and into your arms. There are separate open style dinning spaces for each set of rooms and for the more friendly types an arrangement can be made on the patio as well. The kitchen is a fully equipped separate entity, which turns out tasty fares every time it's invoked. At other times it caters to odd needs of the inmates such as boiled water for your baby's cerelac, green tea if you are lactose intolerant or a health buff, and bread omelets if you can't digest poori-bhaaji. But the one thing which impressed me most is – the bathroom. Very contemporary in colour themes and thought-out in layout and accessories used. Not to miss that it was swanky and clean.
And this is all because the owner Mr. Sashi takes his business seriously. He's finicky when it comes to the comfort of his guests and will go to any length to make them feel cared for. Often guests feel reserved to share certain requests or longings with the hosts but not with Mr. Sashi. He will make you feel so much at ease that you'll get compelled to share your wishes and he'll go to great lengths to fulfill it. Your's truly wanted to have mussels, not just because you were in the land of mussels but also because there were fishermen farming it in front of the homestay every day. Mr. Sashi negotiated with the fishermen for two days and when he felt it's not working, he bought it from the market himself and his wife, Sona, cooked such a treat that bhai's tongue fell on the floor and rolled with delight. This was the first time he tasted mussels. Bhai then had mussels at least three to four times from across Kannur. The Malabari chicken biryani, which wasagain cooked by Sona, was delectable an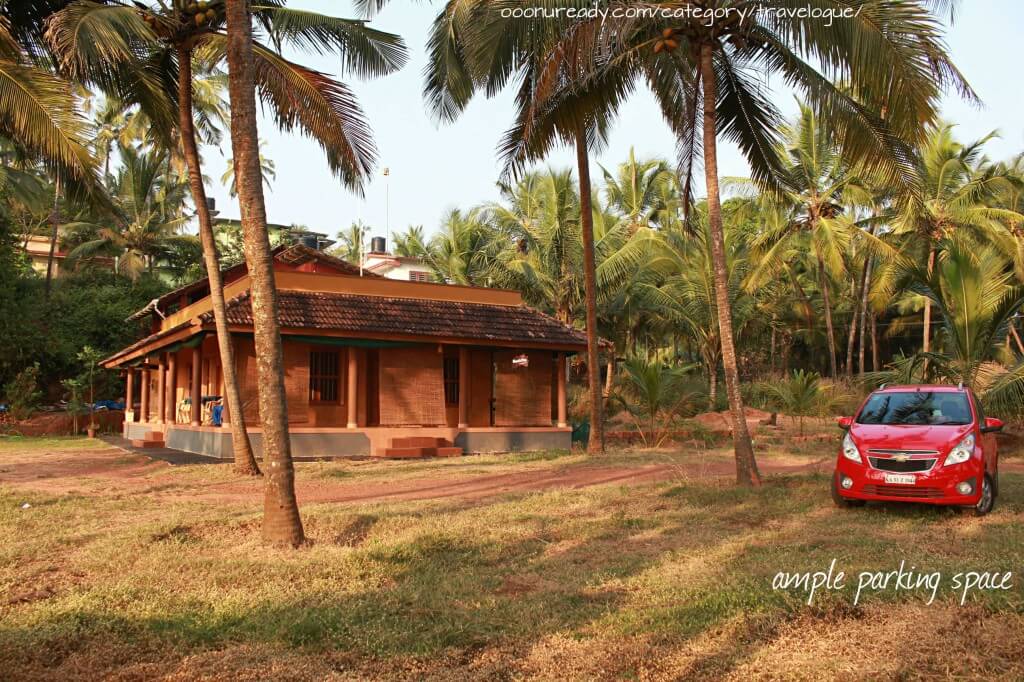 d we served ourselves to our heart's fill. The daily meals are otherwise prepared by a local cook, a sweet lady,who knows her art well. The normal spread is a typical Kerala meal but ask her to satisfy your North-Indian or Chinese palate and you'll not go unsatisfied. The key is to ask what your next day's meal looks like and let Mr. Shashi know well in advance if you need anything special cooked. How about a barbecue? Why not? We thoroughly enjoyed the food, the right mixture of spices, and the right balance of oil. Mr. Shasi and his family also helped us with hospital formalities when we had an emergency and called to ask after us even after we reached Bangalore.
Our package at Kannur Beach n Bay (the best homestay in kannur) included breakfast and dinner though on day 1 when we requested for lunch, MrSashi got us lunch from his home which consisted of rice, sambar, cabbage stir fry, king fish fried and prawns curry. And he did not charge us for this meal because we had skipped dinner the previous night. For the three days we spend at Beach n Bay we had Puttu and Kadala, Dosa and chutney, Bread and omelet for breakfast along with fresh fruit juice every morning. Bread and omelet was provided on request from bhai, against poori bhaji which was the breakfast for the day. After our disappointment with hunting for breakfast outside we came to the conclusion that at a place like Kannur you should rely on the homestay or hotel for breakfast rather waste your energy hunting for non existing breakfast. The breakfasts prepared at Kannur Beach n Bay are very mildly spiced. It was so mild that our eight month old could have it too. The breakfasts are planned taking into consideration the taste levels of foreign as well as non-Kerala guests. During our stay we met an officer from the Navy, another officer and family from the Army. Both these families were from the North of India. Our next room neighbor was a wild life photographer who worked for National Geographic and from the U.K. Every other guest around us was a non-Keralite but they enjoyed the food more than us.
At Kannur Beach n Bay (the best homestay in kannur) they don't have a television, or a reading room. Neither do they have a games room. So it is up to one to carry books, games and entertainment to keep oneself engaged. They do have wi-fi though the beauty of a vacation such as this is to be gadget or tech free for few days. Nevertheless, if you are like us, you would soon fell restless. We made a big mistake not bringing our fishing rod, and ended up making our own fishing rod. But we had no luck with fishing.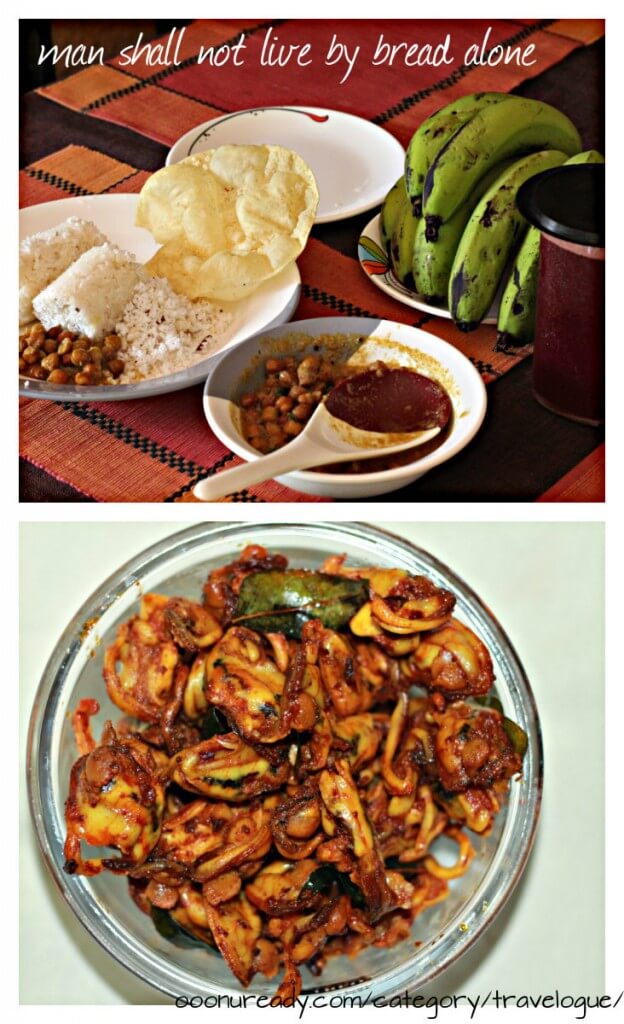 We did manage to play cards and had some fun listening to songs and watching the waves. If you are lucky you can spot the dolphins from the verandah at beach n bay and we did on our last day. And if you still feel restless like us you can then start exploring the city, which has museums, forts and beaches. Mahe, Bekkal fort are all destinations you can explore from Kannur but we decided to chill out, doing nothing.
With the stay and the food being rightly set, we went about exploring the place. Kizhunna beach is a about mile long, and closed on both sides by rock formations giving it a secluded feeling. You don't see the beach crowded by all and sundry and even on a weekend we did not find more than twenty odd people on the beach, with most of them from adjoining homestays. This makes the beach one of the cleanest beaches in India and you have it all to yourself. A perfect destination for honeymoon travelers and also very safe for kids as well. You don't have any lifeguards on the beach and therefore you will have to control your exuberance to remain safe. We spent a couple of sunsets just lazing on the beach and soaking in the aura around us. If you are of the more active kind then join the local lads for a game of football every evening. But mind you, beach football is a different ball game altogether, as compared to its regular cousin. Bhai realized it after two evenings on the beach. The beach doesn't have any sort of shacks or carts selling eatables so if you fancy a bite you'll have to ask your homestay to pack it for you. The nearest commercial kind of a beach is the Muzhappilangad beach and the best part is that it's the longest drive- in beach in Asia, about four kilometer long. Even though it was a drive-in beach it was way cleaner than most of the beaches in India. It had an entry point, where you pay a fee of Rs. 20, and post your drive you exit from the other side. But one need to careful as people try to enjoy the beach at leisure and others try to drive.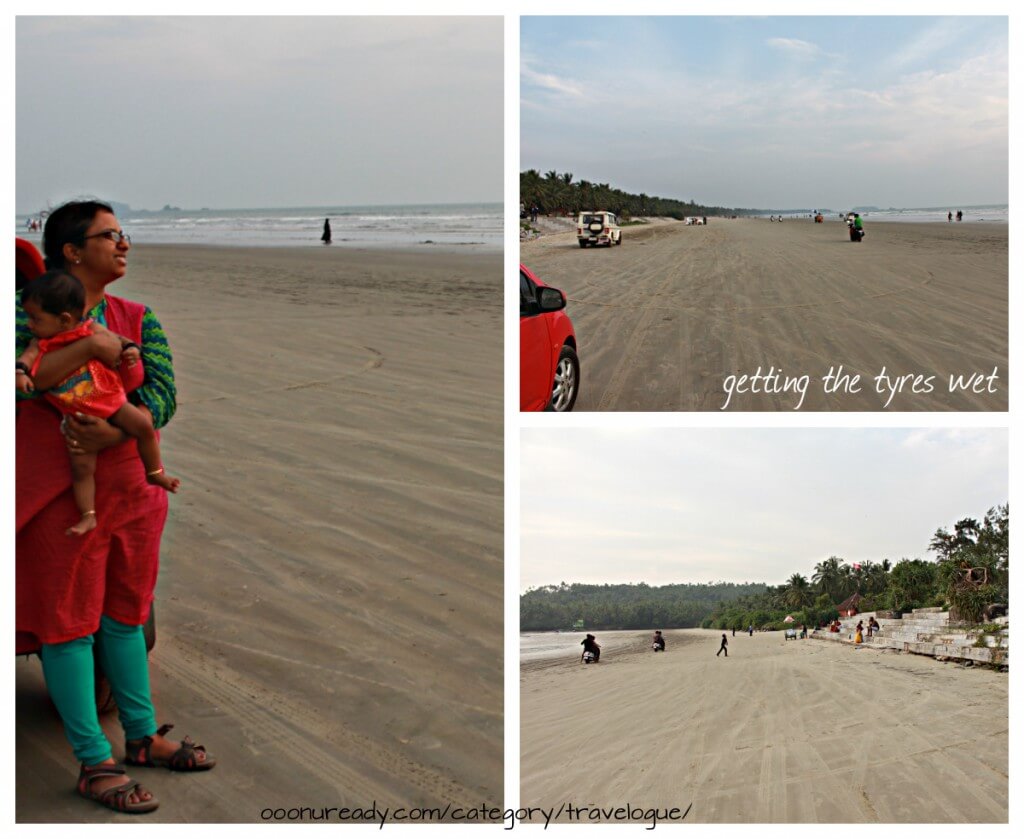 Kannur, also known as Cannanore, is a modest, sleepy town as compared to its neighbours – Kasargod and Kozhikode. But a hotbed for politics and the influence can be seen in every nook and corner. While it has some places mentioned in any tourist map, we did not fancy any of them. We were pretty much disappointed with the food scene in Kannur. On a fine morning, when we felt adventurous and left the comfort of Beach n Bay, to explore for breakfast in the town, we hoped for the local fovourites like beef fry, chicken masala and egg roast beckoning us from every corner. But what we got instead was the paltry veg masala, kadala curry and sambar. Though the main dishes like paalapam, iddiappam, puttu and idlli dosa were there, the side dishes were missing completely. This was the same scene in at least four restaurants we went to at eight am in the morning. This was more close to Kizhuana beach but I am sure the scene would not be different anywhere in the town. Then we realized that the town people don't take their breakfast seriously or maybe even their dinner. Kannurians, any thought? For once when we went for dinner to this place – Kaipuniyam we ordered beef masala, ayala curry, puttu, kerala parota and wheat parota. Even though the taste was not anything special, what turned us off was that all the recipes were served cold, as if they were leftovers from lunch. And then it dawned on us that as far as restaurants in Kerala are concerned, the lunch is the main attraction and not the dinner. That's because while people are out of their houses for large part of the day and
therefore lunches hold prominence here, they would rather prefer to be in the comfort of their homes at night. Therefore you get hot piping dishes during lunch hours and cold and lifeless ones for dinner. With that knowledge we stopped our night cruises and settled for the comfort of Beach n Bay. But it on the last day in Kannur we stuck gold, at lunch time. Some good providence led us to Randhal, a place with good amount of parking space and an impressive interior. They did equal justice with the food as well. One of the best restaurants, or let me say only restaurant, to visit if you are in Kannur. Unfortunately we only discovered it on our last day else we could have spent a few more outings here. But the one meal of tender soft Kerala parotas, tasty fish curry, squid fry, pepper mutton and bhai's favourite mussels fry was enough for us to give this place five stars. They even bought a cradle for Sarah to sleep, so that we could have our food in comfort. That was a thoughtful gesture. Though a little on the pricey side it's worth every penny. But if you fancy something similar at a lesser price you head to MVK. Same tasty stuff but light on the pocket. Even though it's not as fancy as Randhal in décor the place and food was decent. We had a typical Malabar mutton biryani, wheat porotta, mussels fry and pepper chicken at M.V.K.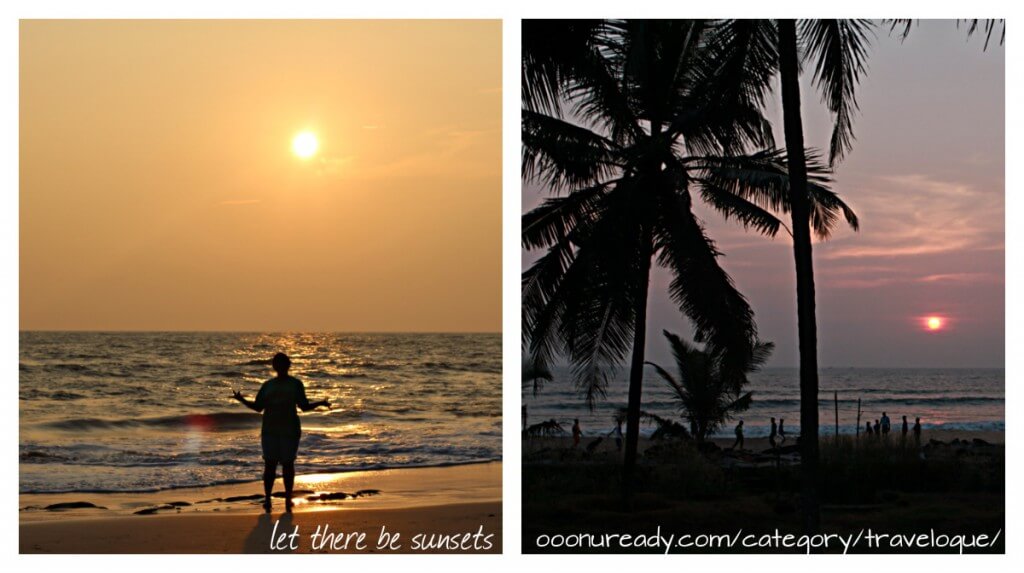 One point of improvement that comes to my mind for Kannur Beach n Bay (the best homestay in kannur) would be for Mr. Sashi to create some options for children to remain engaged. Even for adults, who would like to do more than the beach, would either need something at the homestay or around Kannur. Some things that come to mind are – fishing in the sea, mussles hunting, cooking classes, some indoor sports or games. Kannur is also very famous for the art form or worship called Theyyam. There is a lot of demand from tourists for seeing and learning about this art form. I am sure the majority of tourists might want to relax and rejuvenate but there might be an odd one which wants to do more than stare into the horizon. Kannur Beach n Bay is the best place if you want to write a book, a script, maybe a play or just indulge in day dreaming.
On the return journey we took the Wayand route and even though the ghat section before Vythiri was worth a stop at the early morning hours, the thought of steaming hot Kerala breakfast and tea beckoned us. If you take this route back, do not miss the shops on the road side selling wild honey, green tea and spices. Spices you buy here are worth the money and very fresh. We walked in to buy some spices but the love and warmth of the shopkeeper and his wife made us purchase green tea. cardamom, pepper, cinnamon, arrow root, wooden spoons and some herbal medicines made by the local indigenous medicine man. The shopkeeper's wife was so fond of Sarah and perhaps the early morning business we gave her- she gifted Sarah a straw hat. We enjoyed our breakfast at Food Paradise, Madiyur, just before the Kalpetta bypass road. The local Kerala fare of dosa, puttu, appam, egg curry and tea was what man had proposed and god rightly disposed. A sumptuous breakfast can kick start a journey like nothing else. But just until the next meal. For lunch we stopped at Fishland, just after the Mysore ring road, on Mysore Bangalore highway. The fish curry meals, a light masala gravy with nothing to stir the taste buds, and the fish fry was not up to expectation. If you like your fish curry to be thick, spicy, and tangy then you can simply drive by this place. But all around us there were people who were enjoying the second or third servings of the same things. The ubiquitous biryani was also ordered at many tabl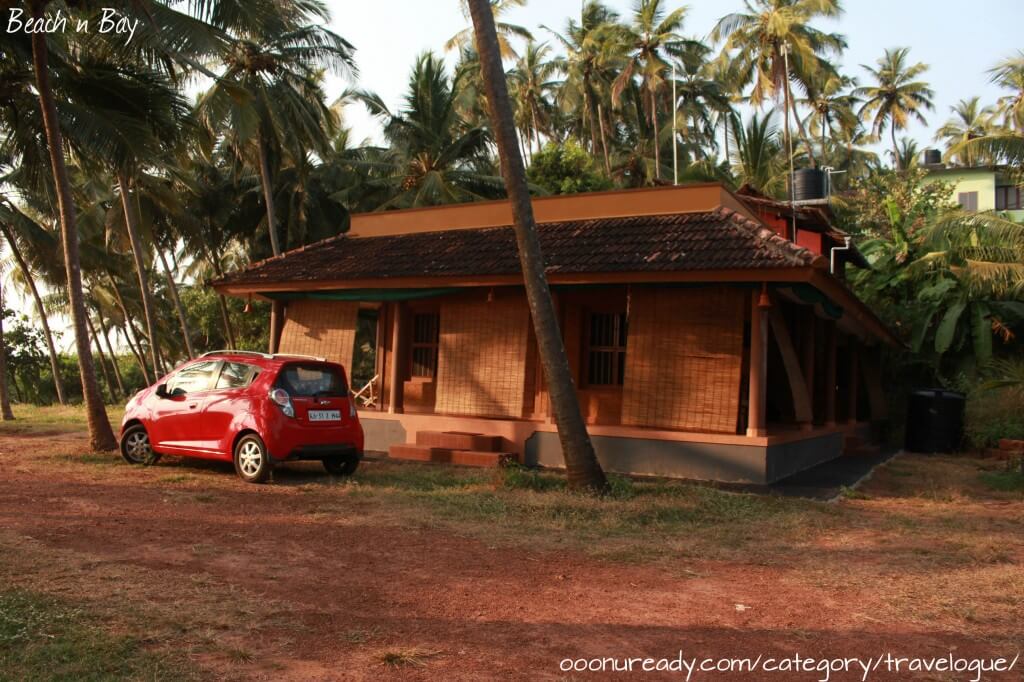 es. The only saving grace was dal fry, but then I should have stopped at a Punjabi dhaba, and not Fishland. Maybe next time will give one of the many dhabas on this route a chance.
It was a relaxing trip by all measures, though a little on the longer side. At 320 kilometers it's a little far from Bangalore but maybe the shortest distance to the seaside. A great route to ride on, good food and good hospitality waits you at Kannur Beach n Bay.
P.S: All through the trip Sarah was at her best – wide eyed, inquisitive and never tiring.

In a nutshell
Address: Beach 'n' Bay, Kizhunna – Kadappuram Road, Kannur, Kerala 670007
Contact Person: Mr Sashi
Phone: 094005 34988
Distance from Bangalore : ~320km
Time Taken: ~6.5 hrs
Coordinates: 11.830608,75.411505
Directions: http://tinyurl.com/nbz9npp
Cuisine: Veg/Non-Veg