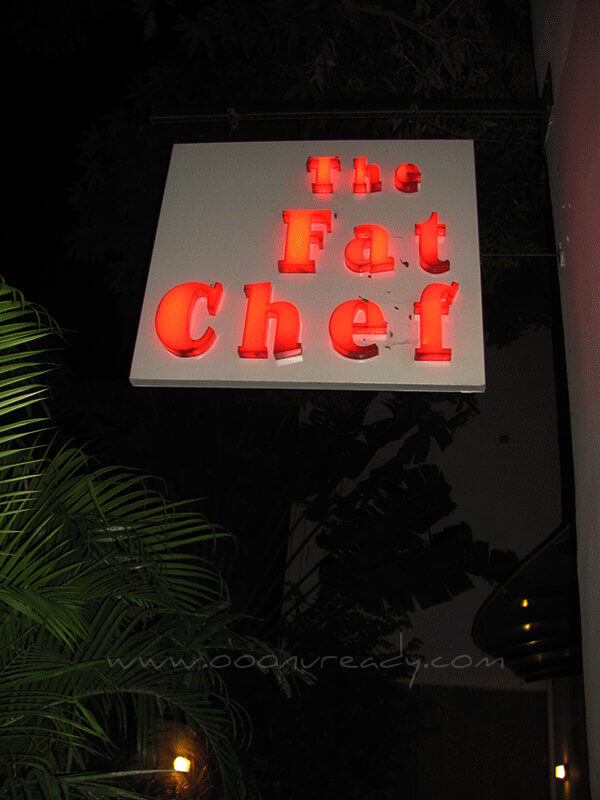 When my hubby and I decide eating out we have two criteria for choosing a restaurant. a) They should serve something unique and different from what we have at home, I would even say the better if they can serve something we can't cook at home. b) It should be worth the price. So sometimes we have street food , buffet spreads, a la carte but only if it's worth the money and the time we spend for it. It's difficult to surprise my hubby's palate though I can be easily bowled off by a sharp ingredient that makes me want to give the chef a standing ovation. So finding a good place to eat has always been a challenge. A very bad habit of mine is to do the home economics of a dish. I sit there and calculate how much the portion must have cost and how much profit have they made on a slice of quiche inclusive of their upkeep and ambience :) . And then comes the dangerous part. If the dish can be conjured up in my kitchen for a lower price I refuse to be bamboozled by the particular dish. So after a long time I resigned from all these antics and graded a restaurant an 'A'. Maybe it was the occasion ( it was our 3rd wedding anniversary) and the mood for some indulgence that made me forego my real self but that night was perfect and so was everything we ordered and had. For those of you who haven't visited The Fat Chef its at Whitefield in the same campus with Prakriti theatre. The fat chef has an ambience of an old house converted to a restaurant. We chose to sit outdoors not that the indoors were bad. Outdoors felt romantic but then mosquitoes were at their best that service that day. The staff had placed mosquito coils and we found it quite comfortable. But for those wearing sleeveless and short dresses you can carry insect repellants and be prepared. We got a corner table with dim lights and it was getting even more romantic.
For starters we ordered Moroccan fish balls and Mexican chicken balls. I loved the chicken balls because it was done in a very unique way from how I did chicken balls.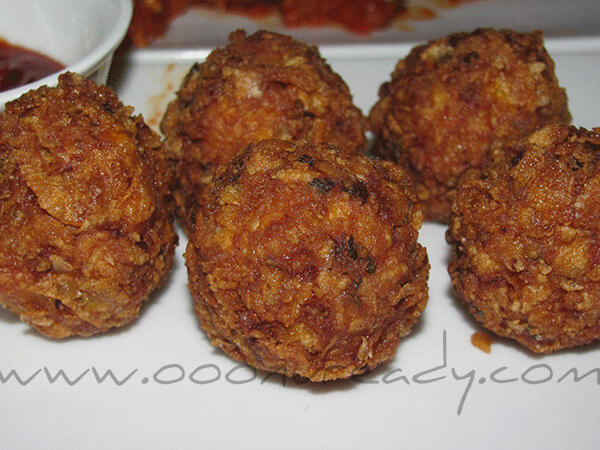 When I took the first bite it was a burst of flavours, the cheese, meat and herbs and the crispy corn flakes. I had never tried meat and corn flakes before and this intrigued me and unlike most fried meatballs this seemed baked which is quite healthy too. Fish balls on other hand was more Mediterranean with a tangy herbed tomato sauce lavishly poured onto the fried fish balls.
I wish we had chosen one starter because I was kind of full after starters to go for a main course. My hubby ordered fish in the bag the most expensive dish we ordered that day ( Rs 440).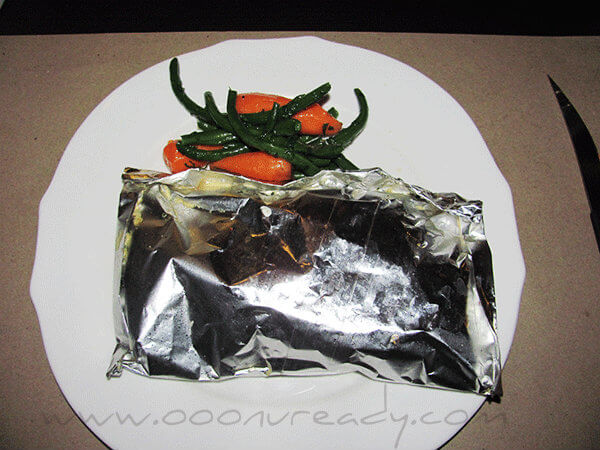 I hate fish and also wanted to know how good the lasagna was so I went for the chicken lasagna. I secretly also wanted to compare it with my lasagna back home so we had our fingers crossed. Fish in bag made my hubby enthralled for he loved the idea of burst opening the bag and sinking into the fish. I am not sure if it was tuna or salmon but it was quite sumptuous for one person. I loved the orange flavour that came from the fish. As far as the Lasagna was concerned I give it 100 out of 100 it tasted just like my own recipe and so made it taste quite homely.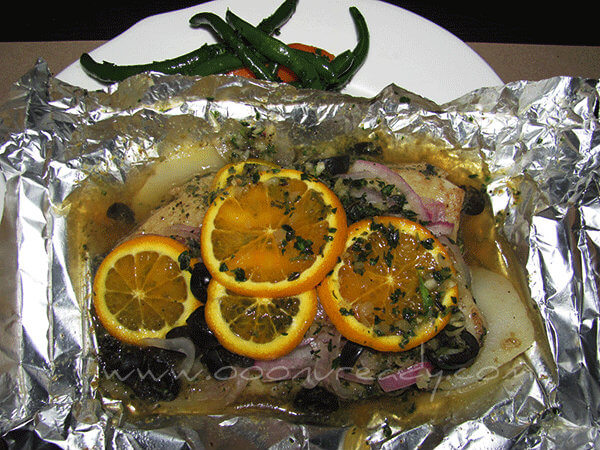 It had the right sauce, loads of cheese and the minced meat went well with the gravy and cheese. I had read reviews that said the portions served were small but I disagree. If one skips starters and expects servings like an Indian thali they are at the wrong place but instead if one orders their main course after their starters and have a stomach like mine they might not even complete the main course.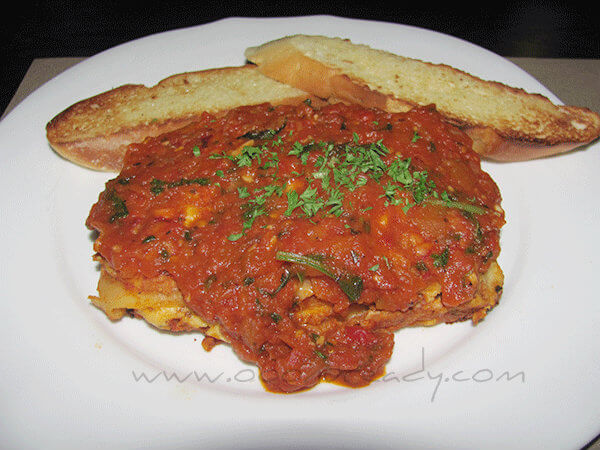 I still went ahead for the dessert because it was an anniversary date and it had to end with sweet memories. We ordered a chocolate lava cake and it tasted just like the old fashioned chocolate cup cakes made at home, I would not give the lava cake an 'A' for it failed to surprise me in any way. But I guess I should have gone for other options and it's my fault. So people visiting this place, if you bake chocolate goodies at home like me,please go for better desserts on the menu.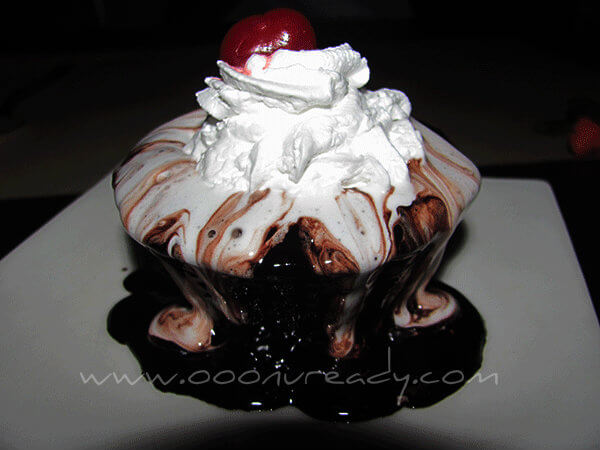 Fat chef is definitely gonna be a favourite hang out of ours and I would love visiting this place for some Mediterranean and Italian stuff. For those of you visiting this place do try the starters we reviewed and I guess you should go for the three course menu over ala carte it's worth it. Have a look at their menu below for more ideas and its also available online. Vegetarians have a lot of options too though I haven't tasted anything vegetarian from this place I am sure it should be good enough. So all of you out there contemplating on visiting this place please do !!!!!.