It must be really hot, for nothing else can force me to make sharbaths and lassis if not the heat. I am very lazy when it comes to making a milk shake or a smoothie for ourselves but this time, I can't drink tea anymore. All I long for is something cool to sip and that's when the memory of this kulukki sarbath came to me. I remember having this in my college days, they were a luxury then, not every lemonade guy knew or had access to sabja seeds. But ice cream parlours that served falooda, had them in stock and so the kulukki sarbath was soon a fad. I think the kulukki sarbath guys are artists. There's something extraordinary when you listen to this guy stirring the sarbath and tapping the glass with his spoon 'ting' 'ting' and you know your sarbath is ready! He knows he has his audience and peforms this procedure quite artistically, swiftly and he tries to woo his audience especially school kids who are his regulars. Your kulukki sarbath glass will not be neat and it should not be so for there will be sugar crystals sticking to the glass, reminding you this is kulukki sarbath remember! but one glass in the sultry Kerala weather and you will relish this drink forever! Oh I feel so poetic and nostalgic today. I am making few glasses for the evening and to everyone visiting me, this is your drink this summer, if you hate ginger and chilies, you should inform me and I will omit them :)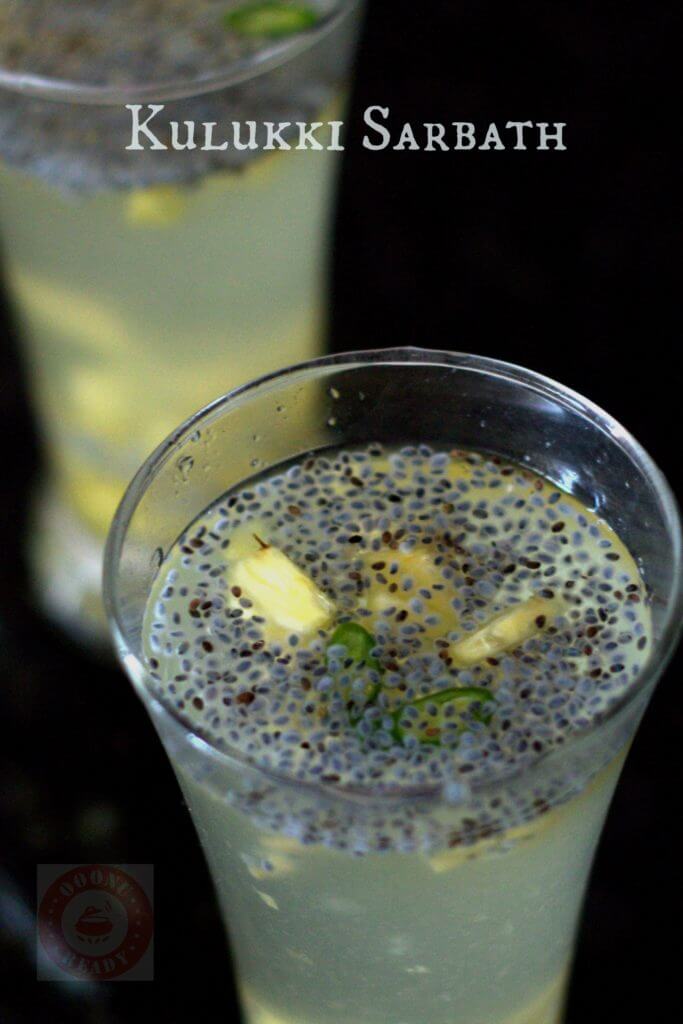 This sarbath is a specialty of my hometown Cochin and it is called kulukki sarbath because it is shaken vigourosly for like 30 seconds to incorporate all the flavours. Kulukki means 'to shake' and I love the lilt when you pronounce this sarbath and yes it is sarbath and not Sharbath- that's how it is called locally. I have a pack full of sabja seeds and this little fellows bloom triple their volume. But don't worry they can be added to every drink like your milk shakes, juices and even lassis. Give it a try these seeds are known for their coolant properties.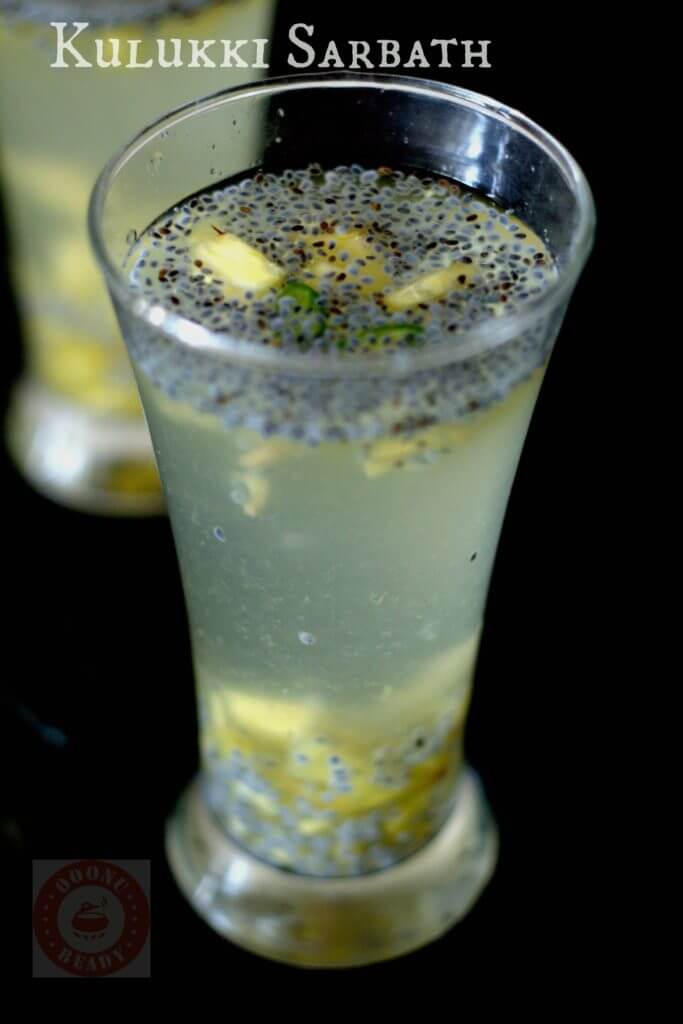 Ingredients for Kulukki Sarbath
Lemon- 2
Water- as required
Salt- a pinch
Sugar- 2 tbsp (preferably sugar syrup)
Ginger chopped- 1/4 tsp
Green chilies chopped- 2-3 slices for each glass
Pineapple diced- 1 tsp per glass
Basil seeds/Sabja seeds- 1 tsp per glass
Directions
Soak the sabja seeds in water for 5- 10 minutes. Prepare a lemonade by squeezing the lemons and adding salt, sugar and water. Stir the lemonade so that the salt and sugar dissolves a bit. You don't need to stir thoroughly because the shaking and stirring late will ensure the sugar is dissolved. Pour the lemonade into glasses and add 2-3 slices of chilies, a pinch of ginger, and 1 tsp pineapple to each of the glasses. Finally add 1 tsp sabja seeds into each glass. Cover the glass with a lid and give the glass a thorough shake. After this stir the glass with a spoon and serve the kulukki sarbath chilled.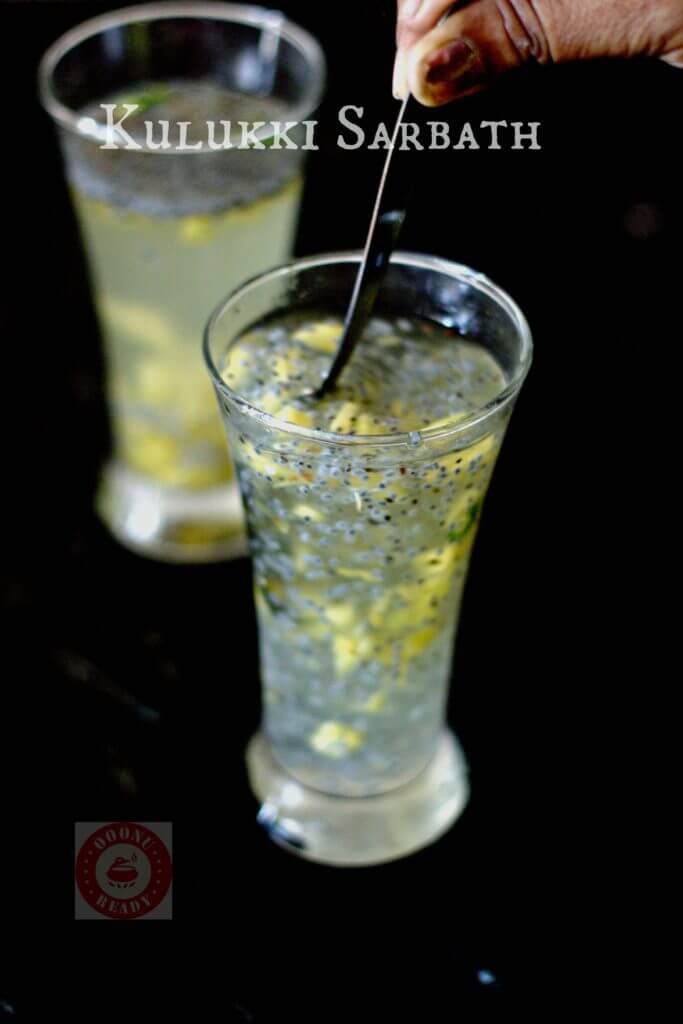 Stay tuned for more recipes to beat the summer and let me know if you liked this sarbath. I have some exciting recipes tuned in for you. And we will meet again for the toddler recipe tonight.